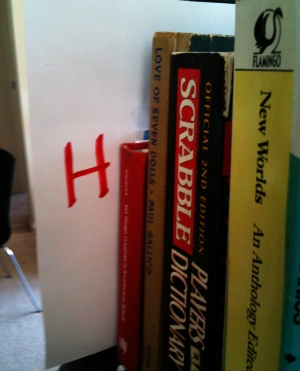 A. These guys are going out of business.
B. They deserve it.
Publisher Henry Rosenbloom and bookseller Mark Rubbo on Late Night Live talked about the fragile state of the industry and blamed the Internet, the Aussie dollar, the GST and the e-book.
And these are real factors. But what has the industry done to re-structure the retail offering to compete in this new environment? Precious little, gentle reader.
I did the bulk of my Christmas shopping in bookshops and it was the same as it was 20 years ago.
I'd add that there are good independent bookshops in Perth that choose their books carefully and are run by knowledgeable and helpful people. Here's a roll call:
The Lane Bookshop, the Bookcaffe, New Edition and Planet Books.
But follow any of those links to understand why Amazon is doing well. (Particularly the Lane; it's a pearler).
Maybe unfair to expect much innovation from small, independent booksellers but the bookselling chains do have resources and their lack of innovation is shameful.
I was in Borders. They have an 'on-line catalogue' you can use to look up a book. "2 copies in stock". So I find a guy who helpfully looks in the various possible locations and reports back: out of stock. Get this: the database only updates every 48 hours. If only they had computers! So there's the first tip for bookshops: implement real time inventory tracking.
I was in Dymocks. The sales person there does the look-up for you. Maybe it's too complicated for customers … Their database searches every Dymocks store in the state. The title; a popular 2010 book, was out of stock everywhere. What's meant to happen at this point is the sales person says to you, "we don't have THAT but have you read THIS?". Nope. He suggested I try Angus & Robertsons. Tip #2: The customer wants to buy a book NOW. Help the customer to buy a book NOW.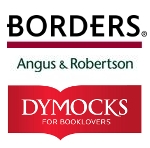 I was in Angus & Robertson's. That really is a bumhole of a store. Books on the wrong shelves; old titles; the staff going through the motions. But here's an idea that applies to all three chains: instead of sticking every book in one motherfuckingly huge section, put paper signs in between the books to show where the different letters of the alphabet start. I have thoughtfully illustrated this for you. See above.
But. Why classify by alphabetic order of author anyway? You're not a bloody library. Tip #4: display books in order of popularity, not by author's name. I know what you're thinking. How will I find the book I want if I know the author's name? See Tip #5.
Tip #5: Put a barcode and a shelf number on every shelf. Scan the book and the shelf barcode when you put it on the shelf so the computer knows exactly where the book is. When people use the catalogue (which could also be an app they download to their phone) it tells you the shelf-number AND shows you a picture of the spine of the book so you can eye-ball it quickly. If it's out of stock it shows you the location of other books by the same author.
A contemporary book store should be about saving you time, helping you select and delivering a pleasant experience in a physical space. Remaining tips relate to that experience.
New Edition often plays Chopin in the Northbridge shop. Music, atmosphere: here – take my money.
I'd love to see a Recommendation Table. Customers are invited to pull one book off the shelf and put it on the Table. (Yeah I know this screws up the inventory system but it gives the customer a stake). I'd like to see some books OPENED so I can read half a page.
I'd like to do the store's personality test. 10 multiple choice questions and the store computer generates a reading list which the staff member then turns into a pile of books to peruse.
Or it's a list of single sentences from the 20 most recent new releases and I pick my favourite three.
If your business is under environmental pressure it doesn't work to keep doing what you've always done. That path leads to extinction. Retail has to aggressively use technology and it has to develop more compelling experiences that differentiate it from online shopping.