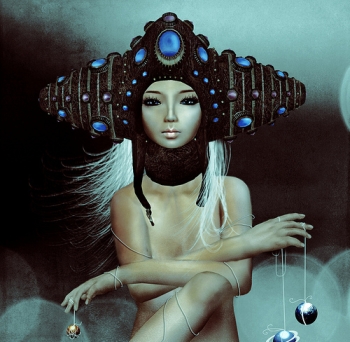 From the Department of I Told You So, Google's Lively has got the boot and Second Life continues to lose corporate traction. Reuters and Avastar have abandoned the platform. Quarter three in Second Life saw negative growth.
Business was interested in Second Life because it was a new interface and it was growing quickly. There will be interest again when there is a jump in the user experience or user numbers. Platform stability would also be a bonus. User numbers will grow only when there is a less demanding interface. Any bonehead can use Facebook.
Second Life's legacy is significant; the compelling experience of virtual sex, the astonishing creativity of user-generated content in architecture and fashion, the rapid bonding powers of anonymous friendship…
It will continue to be interesting for at least two reasons; the education sector's on-going search for a more engaging remote education experience and the governance issues surrounding virtual world environments as open as this. The most recent uproar in Second Life was over the pricing of certain types of islands, OpenSpace Sims but it is part of a long history of governance failures.
Linden Lab, who run Second Life, have complete authority but the passion of users who invest time in personal creativity and run virtual businesses makes law-making a very tough management task. I'll never forget my first interaction with a Second Life entrepreneur; FURIOUS that someone had accidentally built over a virtual boundary, costing him (I calculated) around 20 cents an hour in revenue for a small number of hours. He was ready to rip someone's head off.
The ego and significance that accrues in the virtual environment makes this a fascinating sandbox for modelling real-world decision-making. If LL work out how to make popular decisions in this environment, they will have learned something very valuable.
Photo by Miabella Foxley.