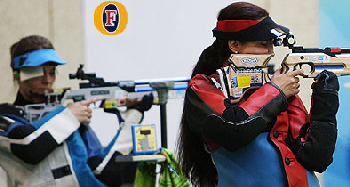 I was surprised to see an ad for Woolworths during the Network Seven Olympic coverage. You would have thought Coles' position as major sponsor [see comments] would have given them some category exclusivity.
Research has consistently shown that sponsorship is almost always a poor way of spending advertising dollars. More evidence recently from the Adelaide School of Commerce.
The consumer is so deluged with advertising the association between the event and the advertiser is quickly forgotten. Who sponsored the Melbourne Cup? Who sponsored The Australian Open this year? Who sponsored the last AFL Grand Final? Answers below…
Of course, sometimes TV stations sell sponsorship packages that discount the cost of advertising. Even then it's hard to justify; you're buying frequency at the expense of reach. In other words, the same people are seeing your ad over and over. The better strategy is to spread your advertising as widely as possible.
For premium events like those mentioned and certainly for the Olympics, you pay a premium. The justification is that you are hitting such a large audience. In effect this is saying, good reach, less frequency. Offset I believe by the premium and the fact that you have to buy a large number of spots.
Why do apparently rational companies buy into this?
A lack of rigorous market research on their advertising spends
Good sales work by television networks
Ego. Enough said.
Well maybe not, here's a contrary view from Mediacom's Anne Parsons.
One of the interesting things with sponsorships is that the advertising adopts the theme of the event. At present, almost all advertisements feature China and Australian sport. This would be clever if you were the only advertiser doing it. Unfortunately, just about every sponsor has gone down this path, which minimises the amount of cut-through the advertiser gets. Just remind me; this ad I've seen 180 times with the beautiful Chinese girls and lots of red in it, who's that for again?
Partly it happens because the ad agency has to justify the extraordinary expense of the Olympic sponsorship. In light of the massive spend and the fact that the agency was party to the decision it would be a brave Creative Director to advocate another theme. And yet, an ad which avoided the Olympic theme would have stood out. Gorilla in a jockstrap.
For what it's worth, I like the Coles campaign. The ad acknowledges parents who support their little sporting prodigies. It features normal looking people. Scary concept.
Answers: Emirates, Kia, Toyota. Hope you got 'em right. About $30m worth of sponsorship there.