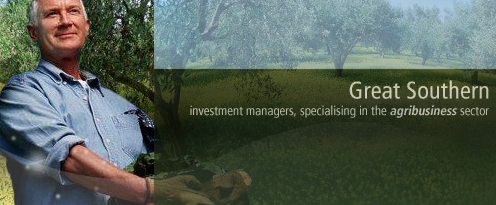 The failure of Great Southern and their competitor Timbercorp will be mourned only by their investors and their greedy financial brokers. The Managed Investment Schemes (MIS) were a blight; an awful piece of government policy that fueled uneconomic plantings and helped tip the winegrape industry into chronic oversupply.

The artificiality of a scheme offering tax advantages unavailable elsewhere was always going to cause problems Everyone in the agriculture industry knows that a return on investment of 20%+ is extraordinary in these times. Yet MIS schemes were in the market projecting 25% plus for investors. Overlay substantial management fees, extravagant in some cases and ridiculous commissions for financial brokers; it just did not stack up. The Australian today covered the increases in executive salaries months before the collapse. I am so surprised.
Investors were either completely taken in or were 100% in it for the tax benefit. Why was the government in such a hurry to hasten plantings? They just distorted the economics of the agricultural industry and handed huge sums of money to rapacious and unscrupulous entrepreneurs. Who lobbied the government to implement these tax breaks? Now that these ill-conceived schemes have been exposed, there should be a parliamentary inquiry into how this all came about.
Pictured are John Young, who 'earned' a $2 million retirement bonus from the company last year, and Peter Mansell, a Great Southern non-executive director and former Chairman of West Australian Newspapers.