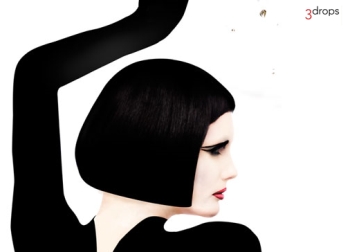 Having already suggested that the Australian Advertising Industry is generally clueless about marketing their own services on the web I thought to monster a couple of other industries. So I had a look at the web sites of 50 West Australian wineries – about 15% of the industry. I checked each for sensible use of Title and Description tags, site maps, animation and links. Here are the findings:
None of the companies seemed to have used link-building to increase their Google rankings. Only one site had more than 5 links pointing to its home page.
The importance of the Title tag to Google rankings is clearly not understood. 40% of sites left the tag the same on all pages. Only 6% of sites tried to include important keywords in their title tag. Even those were not well implemented. For example, not one site used the word 'medal' in a Title tag and only one used 'award-winning'.
The second most important tag on a web page, the Description tag, was ignored by 40% of all sites. Among the other 60%, a large number did not vary the tag by page and most don't seem to understand what the tag is for: it's meant to persuade people to click your search result instead of the other search results that the engine finds.
Only one of the 50 companies knew to create a sitemap to help Google find all its pages.
A significant minority of sites are using frames or Flash animation, making it more difficult to be indexed by search engines.

Comment: Some pretty sites; 3 Drops, Moss Wood, Beckett's Flat and Matilda Estate; shame no-one is seeing them. Honestly, what's the point if you're not getting traffic?
Some fine examples of animation kitsch too by the way. If you're into that sort of thing (then you're as sick as I am): Amberley Estate, Brookland Valley…
Although my analysis here does not give the whole picture, it suggests a lack of web marketing sophistication, both in the area of web strategy and search engine optimisation.
The larger businesses were only better than the small businesses in one respect; more traffic and more incoming links. They showed no greater online marketing skills.
Businesses can improve their web rankings with a few hours' work. Much can be done by adding text content that includes the keywords that people type into Google. If you're selling 'grenache', make sure you have a web page, Title and Description tags that mention 'grenache'. Yell out if I'm going too fast.
Companies wanting to make the web a serious part of their marketing mix should develop a web strategy. This may focus on particular export markets, distribution channels or niche market segments. In almost every case, it will require the company to develop content that is relevant/entertaining/useful to the reader.