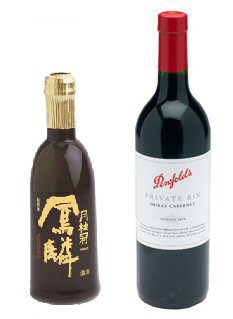 As one of the victims of Lake Shiraz (family has a vineyard) I thought I'd volunteer one of my ideas for the marketing of Australian wine. I have previously criticised Fosters for a lack of innovation in wine marketing. Strangely, they are not yet a client.
It's well known that Asian consumers like their wine sweet. It's also the case that there is a huge market in Japan for sake, a rice wine served hot. So a culture for drinking hot wine already exists. The discussion about sake in Japan parallels the wine snobbery that exists in western cultures. By which I mean, people appreciate the intricacies of the product.
Mulled wine is a delicious hot drink. Normally you make it by adding sugar, cloves, cinnamon and fruit to a dry red wine. Why don't we manufacture such a drink, describe it as Australian Sake and launch it into the Japanese market?
Stay tuned to this blog. Next month I rescue the French language, the U.S banking system and the Fijiian Dairy Industry.