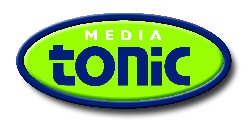 Media Tonic is a new client, a media representation business based in Perth. My brother Mark works there. I've done them an e-newsletter and a blog aimed at entertaining their clients and agency contacts. ENTERTAINING? Yes, I'm working hard to keep it 40% focussed on the relevant business message. The agencies already know what Media Tonic do and for the most part, know what companies they represent.
The objective here is to position the company as contemporary and approachable. The directors are both popular guys and this is one of the business's strengths. After personal contact, nothing does the contemporary/approachable thing as well as a regularly updated blog.
The business has just been re-branded which has led to renewed contact with many key people and widened exposure in the industry. The blog will keep them and the companies they represent fresh in the minds of agencies. It's a networking tool – an extra touch-point for clients that will generate conversation the next time they're in a meeting or on the phone.