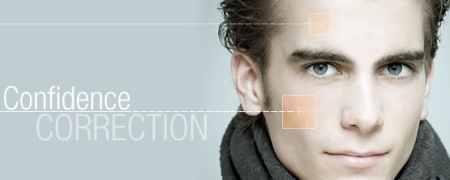 The invention of the disposable razor is a celebrated marketing story. Invented by Bic, not a shaving company. The reason Bic got into this market was that they were competing with Gillette in the portable cigarette lighter business. The portable razor was a way of undermining a competitor's profitability. I digress. My point was, innovation very often does not come from market leaders. It's largely because they've developed a particular way of looking at the market.
I recently had occasion to wear makeup, while shooting a video and I looked so good I wore the stuff again the following day. Just for the hell of it. And I liked it, so there.
Men wearing makeup during the day still carries a stigma and it's a tiny market. A GQ survey in 2005 reported that "92 percent of men would not wear makeup even if it guaranteed them a more fulfilling sex life." OK, well there's 8% of us who'd wear flowerpots on our heads.
I think it's quite possible men's makeup will become common but it needs a marketing twist unlikely to come from the big cosmetic brands.
Instead of trying to market foundation, a product as symbolically feminine as brassieres, companies should market men's suncream with added foundation. Guys are happy buying suncream (in summer at least) and once your metrosexual 50 year old sees the difference that foundation makes, it's down the slippery slope me old hearties.
Of course, getting a shade of foundation that matches your skin tone is critical if you don't want your mates in the workshop to beat you to a pulp. So the sampling experience needs to be right. Here's where I think the Internet plays a role. Men are not likely to want to be seen publicly in the cosmetics department. I think they'll prefer to experiment at home with a sampler.
I suspect the cosmetics companies are too entrenched in the beauty paradigm to address the male market; the major sunscreen manufacturers – Proctor & Gamble, Johnson & Johnson, Merck & Co – can own this business. As heterosexual men become older, vainer and less concerned about being labelled homosexual, this market will grow. 'Ray for men's liberation!
That's not me in the photo but doesn't he have nice eyebrows?