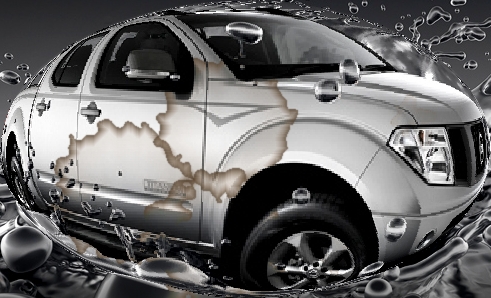 Here's a (real) complaint letter written in 2001 to Nissan.
ATTENTION: MR NEVILLE GREEN, GENERAL MANAGER – NATIONAL PARTS
DEAR SIR,
I would like to bring to your attention some serious faults in Nissan Motor Co. in regard to parts availability, lead times and pricing. Currently at this mine we have a Nissan W40 civilian bus that we cannot use to transport staff to and from the mine. The reason this bus is not operational is not labour or condition related, it is because of a denial on the part of yourself and Nissan Motor Co. to adequately supply your clientele with parts. I give you the example of the following items;
[TABLE=4]
Of these I tried to purchase, only 3 are available in W.A.. It stretches the bounds of credulity that items such as wheel nuts (a consumable in most of the known world) are available with a lead time of 4 days-ex east. What resoundingly snaps the bounds of credulity clean in half is that items such as brake shoes are ex Japan (6 weeks). I cannot deny the effectiveness of these components, they not only slow the bus down, they have the ability to stop it stone fucking dead for 6 weeks! I didn't even bother enquiring availability on such complicated parts such as washers etc – the only washers in stock would be – washer? Wind fuck out of this customer and tell him it's ex east.
On the rare occasion we have been delivered parts within an acceptable time period, they have been entirely wrong. It is not that the wrong parts are ordered, it is that some of your parts interpreters are so green I couldn't set them on fire with petrol.
These are not isolated incidents, they occur every time we try to purchase parts, from $10.00 hoses, at $104.94 each, through to internal gearbox components that are second only to thermonuclear warheads in their capacity to annihilate all that surrounds them.
It is astounding that in this day of interstate air and road transport at least 6 times per day, you peanuts take 4 days to get a part across the country. May I suggest you stop freighting the parts with Nissan transport vehicles as the 3 week delay in Nissan's 24 hour roadside assist is becoming too much for us to bear.
I could elaborate further on the complete frustration I feel from trying to keep this bus on the road safely; suffice to say the bus driver now has a firm belief in the afterlife and we haven't ruled out danger money for the position.
Please don't get me wrong; I could handle the first 35 instances of being fucked around, (the apologetic kiss from customer support was always welcome). Now that you've turned it into a
bizarre form of sado-masochism complete with scratching and biting, I feel I have to complain.
I look forward to discussing every single frustrating event of the past 8 months with you.
I SINCERELY HOPE YOU CUNTS NEVER BUILD PLANES
YOURS IN UTTER AMAZEMENT,
JARROD BYRNE
UNDERGROUND MAINTENANCE PLANNER
BOUNTY GOLD MINE, MT HOLLAND FORRESTANIA, WESTERN AUSTRALIA
TEL (090) 394 527 FACSIMILE (090) 394 528
NISSAN MOTOR CO (AUSTRALIA) PTY. LTD.
C/O 244 WELSHPOOL RD, WELSHPOOL W.A.6106
[TABLE=5]
AND EVERY PERSON I TALK TO BETWEEN NOW AND WHEN I GET SOME SATISFACTION
(Hate to ruin a good beat-up but the expletives were apparently added by someone after the letter was sent). In the search I did there were only 19 copies of this letter on the net including the page on Snopes verifying it. This is because the letter was written in 2001 and posted on the net in 2004.
Had the letter been written this year, it would have been Tweeted, Dugg and updated on countless Facebook sites. There would have been a public response by the company.
Consumer complaints; historically a private conversation between purchaser and corporation are going public. Companies who are not tracking conversations in social media and handling them swiftly are going to wear a lot of publicity that they don't want. Bigger companies are more alert to this change. Small and medium-sized companies will be caught in the headlights.
I was talking to the owner of a repair business recently who said customers on the phone are sometimes very aggressive when things don't go their own way. However, when the manufacturer is also involved in the dispute, the customer becomes surprisingly submissive. The "big company" advantage is a legacy of television advertising and financial hegemony, but that advantage is being undermined.
The recent damage to corporate credibility notably in the financial and vehicle sectors, together with the increased accountability that social media invites; we're watching a power shift in the politics of customer relations.