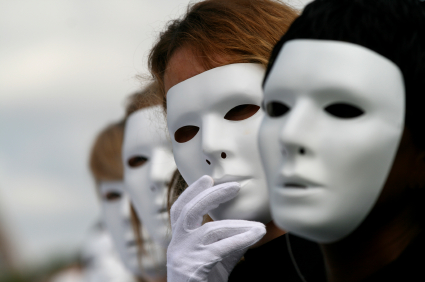 I sat next to a lady at a networking event recently. A long table, lots of people there. I said hello but she was chatting with her business partner and another person. I looked for an opportunity to talk to her during the hour or so I was there but none arose. She was facing away from me the whole time.
When I left she urgently asked me for my business card. I gave it to her. She slipped it in her purse without looking at it.
Subsequently I received invitations from her to connect on LinkedIn and Facebook. Her invitation read; 'It was nice to meet you at ….' I received at the same time an invitation from her business partner; 'It was lovely to meet you at …' I've met both these people before. I've met her business partner at least twice before.
She also sent me an email informing me that she'd added me to their quarterly newsletter. There's something to look forward to. That email said: "It was lovely to catch up with you again" (in parallel universes we met and had a lovely catch-up at the same time).
I'm not accepting the invitations. If you'd like to connect, treat me like a person, not a network appliance.