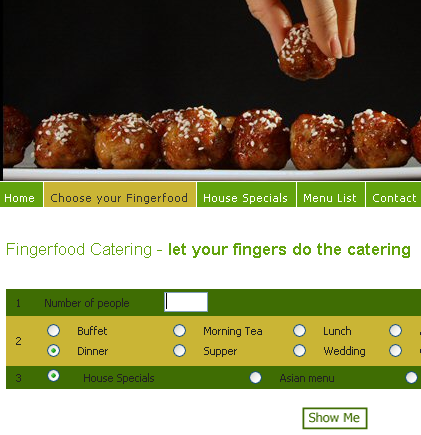 Fingerfood Catering wanted to increase business in both the domestic and corporate markets. The site I've developed allows people to nominate the number of guests and the style of food, then generates a priced menu and images of the dishes. We photographed their entire product range to do this. Three days of food photography.
The menu generates dishes based on food groups so you don't end up with six pasta dishes. NICE though pasta is. But where it gets sexy, due to some Ajaxy programming by UK based Presence Labs, is the ability to then add/subtract dishes or search for dishes by ingredient.
The site is very simple to use and deliberately collects very little information from the window-shopper. The role of the web site is to generate phone inquiries and web forms frighten them off.