All right. Having shown you some awful examples of outdoor advertising, here is probably the best use of outdoor advertising in the last 10 years in Australia. Yellowglen, by Mildara Blass (now Fosters).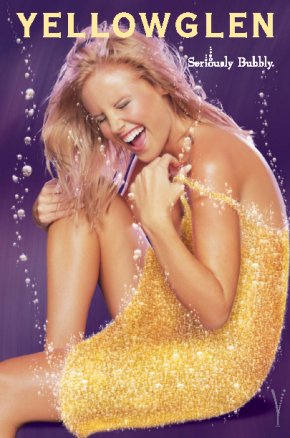 It showcases the simplicity of a great campaign. What is the essential element of sparkling wine? Bubbles. What is the aspirational quality of the sparkling wine experience? Glamour. Let's dress glamorous women in evening dresses made of champagne bubbles. Oh. And make sure they look like they're having a good time. Number one brand in Australia. Contrast this with the terrible Killawarra (Southcorp) campaign slated below.
Incidentally, if you're interested in what makes a good outdoor campaign, Adshel have lots of guff on their excellent website.