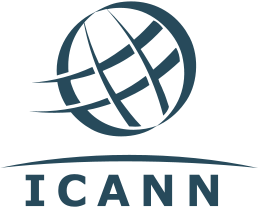 ICANN has agreed to introduce new generic top level domains (gTLDs). The names will be almost without restriction.
The new domains ain't cheap. When applications open in January, you'll fork out $185,000 to apply. And then you'll go through 9 – 20 months of bureaucratic bullshit before you can trade. I hope you know what you're doing.
Currently in Australia, we use .com or .com.au and almost never, 20 others. I've spoken to a few people who say, no big deal; .com is entrenched; look at .info; nothing will change. I disagree.
Let's break this up a bit.
First, the easy one. The adult industry will largely migrate to .xxx. This is a scam and a bloody scandal. ICM Registry, who will administer .xxx, possess over 900,000 pre-registrations. Almost all of them are non-adult industry companies wanting to stop others bringing their brand into disrepute. It's extortion and should never have been allowed.
Second, domain name registrars like GoDaddy will look to secure geographic gTLDs; countries, counties and cities. But they'll need the support of relevant governments to get approval. I think most will cut a deal. There'll be strong demand too. If you're only doing business in Texas, a .texas address says it all.
Category 3 is domain names with non-latin characters (IDNs) and these will become strongly established where people speak funny.
There's also provision for 'community-based designations' where you cater for a community you can demonstrate links to. Ethnic groups, professional bodies, lobby groups… can't see strong demand there but might be wrong.
Now the fifth category is the most interesting from a marketing viewpoint. Corporates will shell out for new gTLDs partly because the price ensures they'll be rare and therefore symbols of substance. More important though, they allow for more memorable URLs. So Hilton will use Singapore.Hilton, Berlin.Hilton… BMW will use 7series.bmw etc and Ikea will use ikea.catalog. Think about that last one. Ikea should buy .catalog, not just .ikea.
Advertisers will harness the novelty and format to surprise and amuse their audiences. They'll also integrate slogans with URLs. Frinstance:
com.coke
giggle.google
great.big.bank
cartier.love
eat.more.fruit
bundy.rocks
omg.toblerone
The new format lets you surround your brand with verbs, nouns and exclamatories. But you'll only succeed with these if you're wrapping your brand in a big, tasty ad campaign.
Within a year or so of the changes I think .com will be undermined as the default suffix and the use of corporate gTLDs will be common in mainstream media. That connection between domains and advertising will in turn influence how big brands form their slogans.
There's a final category I didn't discuss: interesting, new, invented generic domains.
I have some ideas for these; have you got any play money?